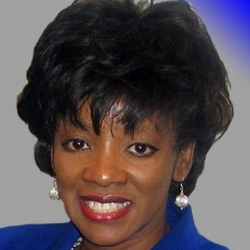 Chairwoman

Dr. Denise Davis-Cotton
Dr. Denise Davis-Cotton is the Coordinator for the Florida Center for Partnerships for Arts-Integrated Teaching (PAInT). Prior to her appointment at PAInT, Dr. Davis-Cotton has been a longtime champion of the arts and arts-integrated instruction, a teaching method that combines academics and the arts. She founded the Detroit School of the Arts in 1992 and served as the school's principal, a position she held until 2010. Among other career highlights, Dr. Davis-Cotton received the Milken Educator Award (1998); is a board member and past president of the Arts Schools Network, a national non-profit group that advocates inclusion of the arts in schools; and is the author of Losing My Mind over Education (Finding My Way Back to Me), in which she chronicles the discord between the preparation of her educational journey, what she discovered and what needs to occur to reignite the educational spirit.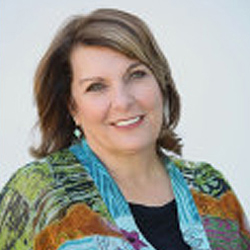 Vice Chairwoman

Dudley Leigh
Dudley Leigh is an Academic & Arts Coordinator who partners with parents, students, teachers, administrators, and community members to bring visual and performing arts educational curricula into schools. For over three decades, Dudley has worked with schools from New England to Florida, eating and breathing arts education. Dudley was instrumental in crafting teams of creative educators in opening two successful visual and performing arts public schools in Manatee County. She knows how to connect with the heARTs-beat of our community to build educational opportunities for students whose creativity and intellect thrive in innovative learning environments. Dudley is also a consultant and trainer, utilizing research-based methods of group-learning dynamics and behavior management. During the week she is a cultural advocate for arts education, and on the weekend an agricultural advocate on her "Turkey Fig Farm" in Myakka City. Dudley holds an Educational Specialist degree in Education.
Secretary

Bryony Swift
Raised in the Midwest, Ms. Swift earned her Bachelor of Arts from the University of Nebraska, Lincoln in 1999, and her Post-Baccalaureate Paralegal Certificate with high honors from Wisconsin's Madison College, in 2008. She earned her Juris Doctor and a Certificate of Advocacy from Stetson University College of Law in 2013.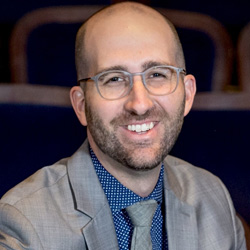 Executive Committee At-Large

Ben Jewell-Plocher
Ben is the Education Director at Embracing Our Differences. In this position, he creates, develops, evaluates and implements all education programs and activities offered by Embracing Our Differences. He has spent the entirety of his career serving arts non-profits including the Indianapolis Children's Choir, Interlochen Center for the Arts, and The St. Louis Muny. Most recently, Ben served as director of education for Sarasota Opera where he oversaw the commissioning of two new works for young voices and expansions in after-school and in-school programming. Ben holds a Bachelor of Music from Butler University in Indianapolis and a Master of Music in vocal performance from Southern Methodist University in Dallas. He currently serves on several arts education advocacy committees including the Sarasota County Arts Education Partnership, Sarasota Community/School Partnerships for the Arts, and Manatee Arts Education Council, and is a frequent presenter at the Florida Alliance for Arts Education's annual summit.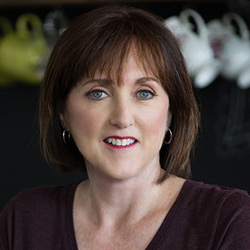 Treasure/Co-Founder

Mary Glass
For the last 13 years Mary Glass has been the President of the Manatee Education Foundation and an Executive Member on the governing board of the state-wide Florida Consortium of Education Foundations. A 2011 graduate of Leadership Manatee. Mary was a founding member of the Manatee Arts Education Council in 2018.
Mary and the foundation staff and board work closely with the School District on a variety of programs… like the Adopt-a-School, Excellence in Education Awards, Teacher IMPACT grants, the Regional STEM Competition and many more programs.

Jeramiah Bowman
Mr. Bowman currently serves as the Director of Bands at Braden River High School. At Braden River, Mr. Bowman's responsibilities include overseeing the entire band program while coordinating the concert bands, Marching Band of Pirates, and AP Music Theory. Mr. Bowman also teaches Intermediate Jazz and serves on multiple committees at Braden River and in the community. Under his direction, The Braden River Bands have consistently earned Superior Ratings at FBA Music Performance Assessments. Mr. Bowman is also the proud director of the 2017 FMBC Class 3A State Champion "Marching Band of Pirates." The Braden River Band Program consists of four levels of concert band, three levels of jazz band, percussion class, color guard class, and AP Music Theory. Before his arrival to Braden River, Mr. Bowman was previously the Director of Bands at Elkhart Central High School from 2015-2016. While at Elkhart Central the bands earned "Gold" Ratings (the highest rating in Indiana) and the Band Department was awarded the "All Music Award." This award is given from the State Music Association to programs that receive Gold Ratings in Marching Band, Concert Band, Jazz Band, and Solo and Ensemble. Prior to Elkhart Central, Mr. Bowman served as the Director of Bands of the newly consolidated Muncie Central High School, where he led the "Spirit of Muncie" Marching Band to the 2014 Indiana State Fair Band Day Championship. From 2012-2014, Mr. Bowman served as the Director of Bands at Muncie Southside High School where under his direction the Southside Band and Guard received numerous awards, including the 2012 and 2013 Indiana State Fair Band Day Runner-Up Championship. The Muncie Bands earned "Gold Ratings" every year Mr. Bowman was the Band Director. From 2012-2016 Mr. Bowman helped coordinate a national music education conference called Conn-Selmer Institute in Elkhart, IN. He completed his student teaching with Dean Westman and Jay Webb at Avon High School, and graduated Ball State University with a degree in Instrumental/General Music Education - Percussion primary in 2012.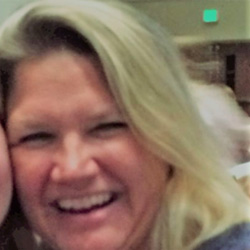 Karen Erikzon
Ms. Erikzon is a Federal Programs and Grant Specialist for the School District of Manatee County. Karen brings a passion for arts integrated teaching and learning to the MAEC Board of Directors. She is an experienced teacher with a demonstrated history of working in the education management industry. skilled in professional development programs, staff development, educational leadership, lesson planning, and educational technology. Ms. Erikzon holds a Master of Education - MEd focused in Educational Leadership and Administration, General from University of South Florida.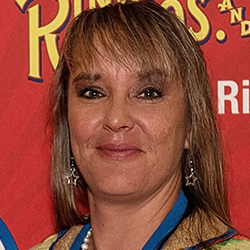 Starloe Galletta
Using her own experiences, Galletta teaches life and the world through drama to a diverse group of middle school students at Lee Middle School in Bradenton, FL. Ms. Galletta is known for her work in local and state education advocacy, having once biked from Bradenton to Tallahassee to bring awareness to the need for adequate education funding. She has also been a leader in the local arts and non-profit community. She often goes beyond the classroom to impact student's lives. Galletta, also a bilingual world traveler, humanitarian, and passionate arts educator.
Harold Logan
Harold (Hal) Logan is the Director of Professional Services at Star2Star Communications. In this role, Hal directs the engineering team responsible for custom development projects. He is a School District of Manatee County Alum and 1995 graduate of Southeast High School where he served as Drum Major of the Marching 'Noles. Hal began his career as a paratrooper in the Army then moved into municipal government and joined Star2Star in 2014. Hal says, ""My career may be in technology, but I draw on the tertiary skills I picked up in marching band and jazz band on a daily basis. Those include teamwork (knowing when to play a supporting role instead of a solo), discipline (practicing to perfection), and situational awareness (harmonizing with an ensemble and hitting notes with enthusiasm). Clients may think they're attending a simple sales presentation when they meet with me and my engineering team, but we prepare and deliver like we're playing a gig... and as my band director Bob Schaer would say, we hit 'em with a big fat sound."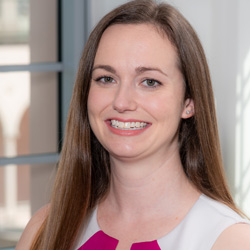 Katie Nickel
Katie is the School and Teacher Program Coordinator at the John and Mable Ringling Museum of Art, where she manages, designs, and implements K-12 programming and teacher workshops. Katie is passionate about breaking down barriers to ensure all students have equitable access to the arts, and believes art education is central to a child's emotional, social, and academic development. Katie moved to Florida's Suncoast after receiving a Master of Arts degree from the University of Florida in Museology with a focus on art museum education, and has experience working with museums and heritage sites in the United States and the United Kingdom. As an active member of national and local museum and art associations, Katie frequently presents on the topic of homeschool arts education, equity in museum programs for K-12 students, and arts integration. When she is not busy collaborating with local partners to widen the impact of the arts, Katie enjoys traveling with her husband and taking long walks with her Alaskan Malamute.
Dawna Oak
From the Ringmaster's majestic three-piece coat and tails to the paisley on stripes color explosion of a clown's baggy pants, Dawna Oak understand that costumes are speaking to the audience just as much as the music, movement and mechanics. As Senior Director of Costumes and Costume Designer at Feld Entertainment, Oak is ultimately responsible for the shining moments of more than 10,000 costumes for Ringling Bos, and Barnum & Baily, Disney on Ice, Disney Live! And Feld Motor Sports' Nuclear Cowboyz SM, Monster Jam, Trolls The Experience, and many more. Oak is a costuming expert in all forms of media – television, film, theatre – and her work has been seen in productions for Showtime, The Kennedy Center, and on Broadway at the Nederlander Theatre and Booth Theatre.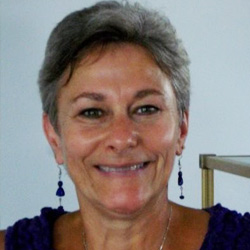 Carla O'Brien
Carla O'Brien is the owner and President of Sarasota Clay. Carla, herself, is a gifted clay artist. She creates lovely utilitarian pottery – bowls, casseroles, goblets, and the like. She also creates whimsical, sculptural forms – pieces that bring a smile to one's face. Besides throwing, firing, and glazing her own beautiful work, she is a master teacher, conducting classes for all ages at her Sarasota shop, a busy place called Carla's Clay. Born and raised on a dairy farm in Lowville, New York, Carla grew up in a Mennonite family, one of seven children. Lowville was a dairy community, a town that had more cows than people. Carla remarks, "The clay studio is like a farm, almost. During the season, kilns have to run practically every day. We are always busy loading or unloading the kilns. There are supplies to be ordered, inventoried and shipped, glazes to be mixed, and clay to be recycled." Carla has been an ardent supporter of the visual art programs in the Manatee County Schools. She provides professional development for art teachers and materials at affordable rates.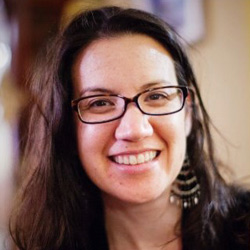 Tanya Li Roth
Tanya Li Roth is the Co-Founder and Director of HalfSteps Music Together Program. Tanya had her first taste of music lessons at age 4, when she asked to study violin just like her oldest sister. Her experience with the Suzuki Violin Method sparked a passion for music that has lasted to this day. She was a longtime member of the Florida West Coast Youth Orchestra (now known as the Sarasota Youth Orchestra), served as Vice President and President of the Manatee High School Orchestra, was the 1994 Golden Herald Award winner in the category of Music Leadership, and a member of the 1997 Disney-Grammy All-American College Orchestra. Tanya earned her B.A. in Communication, with a Minor in Music, graduating Summa Cum Laude from the University of Central Florida. Tanya is a branding expert, having revitalized family brands for Clients such as Nestle Purina, Merck, and Feld Entertainment. Most recently, she had the joy of overseeing the relaunch of Sesame Street Live! and the bittersweet honor of marketing the final farewell tour of The Greatest Show On Earth, which played to sold out audiences across the nation.
Leiland Theriot
Leiland Theriot is the Executive Director for the FAAE. She is a member of the Board for the Manatee Arts Education Coalition and a member of the Sarasota County Arts Education Partnership. She taught music in the Sarasota County Schools system for seventeen years, both at the elementary and secondary levels. She is a graduate of the Sarasota County's Leadership Academy and was the program leader for a STEAM magnet school program, where she created a speaker's bureau, coordinated professional development, and collaborated in educational leadership teams. Leiland has written and reviewed lesson plans, teacher resources and assessments at both the local and state levels and has secured numerous grants for herself and her instructional teams, particularly in the area of arts integration. Mrs. Theriot earned her bachelor's degree in Music Education from Florida State University, her master's degree in Counselor Education and another Master's in Educational Leadership from the University of South Florida.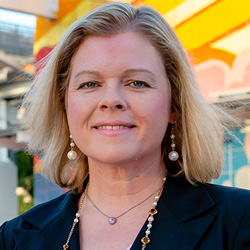 Julie Hebert
Julie Hebert is the Visual and Performing Arts Curriculum Specialist with the School District of Manatee County. Prior to this position, she was the Executive Director of the Florida Alliance for Arts Education and an elementary music educator for 17 years in the School Districts of Manatee and Sarasota Counties. She holds a Bachelor of Music Education from The University of Central Florida and a master's in educational leadership from The University of South Florida. Julie is a passionate advocate for equitable high-quality arts education for all K-12 students. She works toward this goal by serving on the Executive Board of the Florida Alliance for Arts Education and the Board of Directors for the Florida Center for Partnerships in Arts-Integrated Teaching (PAInT). Additionally, she is a Past-President of the Florida Elementary Music Educators Association and founder of the FMEA All-State Orff Ensemble. In 2018, Julie partnered with Manatee Education Foundation President, Mary Glass, to launch the Manatee Arts Education Council. Julie serves as co-founder and advisor to the MAEC Board of Directors.