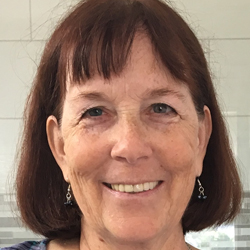 Linda Boone (Dance Education Award)
Linda Boone's involvement in dance education started 37 years ago as an extra-curricular assignment that morphed into a passion. A graduate of Manatee HS, Linda earned her BA in Spanish and her MA in Spanish Education at USF. Linda was the director of the Sugar 'Canes for 25 years, who increased in size and excellence each year. They consistently placed in the top 10 at the state and national levels of the Universal Dance Association. She was a charter member of the Florida Dance Team Directors Association, serving as secretary and vice-president. She provided seminars for directors at conferences, was a coach consultant for UDA, and served as the chair of the Florida Bandmasters Association's Auxiliary Committee. Along with Helen Dolbec, former director of the Bayshore Honeybears, she co-founded and continues to co-chair the Manatee County dance team showcase, Yes We Can Dance, which will present its 11th annual show this spring.
Tess Chawi – 2022 Honoree
Helen Dolbec – 2021 Honoree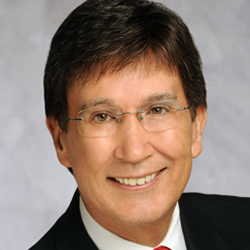 Vernon DeSear (Arts Champion Award)
A lifelong Manatee County resident, Mr. DeSear is currently VP of Manatee Memorial Hospital and Ex. Dir. of the Manatee Memorial Foundation, Inc. He is a graduate of Stetson University with B.A. in Psychology and has Master's Degrees from Southern Seminary and the University of Louisville . Vernon has served on the Boards of Directors of over 40 organizations. He is currently Chair of the Downtown Development Authority, Chairman Emeritus of Realize Bradenton, Vice Chair of the Tourist Development Council and serves on the Boards of the Manatee Ed. Foundation, Manatee River Fair Association, & Manatee Performing Arts Center. A strong advocate for Arts Education, he has served on the SCF Foundation, President's Council of the USF Sarasota/Manatee & the Arts and Sciences Board of Stetson University. Vernon also served on the Republican National Advisory Board under President Ronald Reagan and was twice a member of the National Panel of Judges for the Miss America Pageant.
Charles Clapsaddle – 2022 Honoree
Elliott Falcione – 2021 Honoree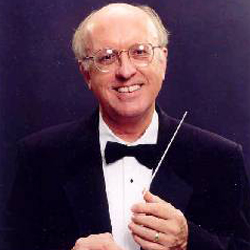 Dale Jensen (Music Education Award)
Beginning in 1958, Dale Jensen was an influential music educator in Florida and Georgia. After leading bands and orchestras at all levels, Jensen was appointed Music Supervisor for Manatee County Schools – a position he held for 21 years. In this role, Mr. Jensen led the development of the Exploratory Wheel, a model that was replicated in other Florida districts. Jensen earned Bachelor's and Master's degrees at FSU and did doctoral work at U of Miami. Jensen has remained a performer in orchestras and choirs throughout his life. He has served the profession as President of the Florida Music Supervision Association and the Florida Orchestra Association and on boards of many local organizations. He was selected S.T.A.R. Teacher at Tift County High in Tifton, GA, and was the first recipient of the Ella Scoble Opperman Award in Music Education and Leadership, given by the faculty of the FSU School of Music, and was named Friend of the Arts by Sigma Alpha Iota.
Ron Lambert – 2022 Honoree
Sherry Mattos – 2021 Honoree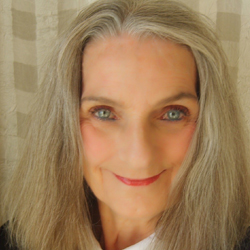 Dr. Sherry Lawrence (Theatre Education Award)
Sherry Lawrence, former Ms. Senior Manatee County, serves on the advisory board of the USF Center for Partnerships for Arts-Integrated Teaching. A retired curriculum specialist, Dr. Lawrence has worked with thousands of students and professionals in the areas of fine and performing arts and gifted education. She is on the board of directors of the Sarasota International Dance Festival, a member of the Arts Education Task Force for the Arts and Cultural Alliance of Sarasota County, and the U.S. National Committee for United Nations Women. Named as one of Manatee County's Outstanding Women by the Bradenton Herald and Junior League's "She's Setting the Pace" award winner, Dr. Lawrence has been a featured speaker on "Hollywood Films and the 1960's Women's Movement" for the Through Women's Eyes Film Festival. She holds a doctorate in behavioral science.
Roxane Caravan – 2023 Honoree
Patricia Ross – 2021 Honoree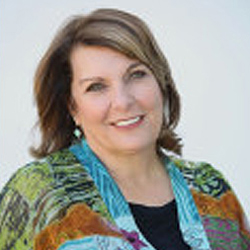 Dudley Leigh (Arts Education Leadership Award)
Dudley Leigh is an Academic & Arts Coordinator who partners with parents, students, teachers, administrators, and community members to bring visual and performing arts educational curricula into schools. For over three decades, Dudley has worked with schools from New England to Florida, eating and breathing arts education. Dudley was instrumental in crafting teams of creative educators in opening two successful visual and performing arts public schools in Manatee County. She knows how to connect with the heARTs-beat of our community to build educational opportunities for students whose creativity and intellect thrive in innovative learning environments. Dudley is also a consultant and trainer, utilizing research-based methods of group-learning dynamics and behavior management. During the week she is a cultural advocate for arts education, and on the weekend an agricultural advocate on her "Turkey Fig Farm" in Myakka City. Dudley holds an Educational Specialist degree in Education.
Brian Flynn – 2023 Honoree
Principal Sharon Scarbrough – 2021 Honoree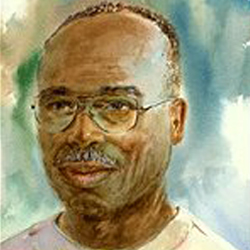 Herbie Rose (Arts Innovation Award)
Herbie Rose graduated from the New York Phoenix School of Design, and took post graduate courses at Pratt Institute. He worked in advertising, with accounts at Colgate Palmolive, Texaco, Sherwin Williams Paints and Hertz. In 1968, he opened a gallery in Jamaica. There he worked mainly in oil and acrylic to portray the people and scenes of his native Portland parish. Herbie moved to Bradenton in 1985 and soon became well-known for his Florida scenes with a Caribbean flair, earning him many awards including a prize-winning poster for Murray-Chris-Craft celebrating their centennial. This poster was later used to promote the restoration of the Statue of Liberty. His paintings and prints are part of collections worldwide and were used to promote Jamaica during the Summer Games 1992 in Barcelona, Spain. Bradenton Mayor Wayne Poston dubbed Herbie "Mayor" of the Village of the Arts for his leadership in turning a blighted Bradenton neighborhood into the largest art colony in Florida.
Village of the Arts - 2022 Honoree
FELD Entertainment Studios – 2021 Honoree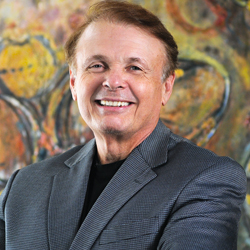 Dr. Larry R. Thompson (Arts Education Advancement Award)
Dr. Larry R. Thompson became president of Ringling College of Art and Design in July, 1999. As head of this premier art and design college in Sarasota, Florida, he is transforming the way people think about art and design and the need for businesses to embrace creativity to thrive in the 21st-century global economy. He also advocates for "shattering the myth of the starving artist™!" A lawyer and an educator, Thompson served as Special Assistant to the Pres. of The Ohio State University Pres. & CEO of the Flint Cultural Center in Michigan, and founding Ex. Dir. & CEO of the Rock and Roll Hall of Fame and Museum in Cleveland, Ohio prior to joining Ringling College. He is the former Pres. of the Assoc. of Independent Colleges of Art and Design and currently serves as a member of its Executive Committee; is the former Chair of the President's Council of the Independent Colleges and Universities of Florida; and serves on the boards of many local arts and civic organizations.
Dr. Denise Davis-Cotton – 2023 Honoree
Dr. Bill Jones – 2022 Honoree
Dr. Karen Holbrook – 2021 Honoree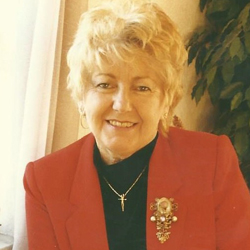 Barbara Turner Grace (Visual Art Education Award)
In addition to being a talented artist and musician, Barbara Turner-Grace was a devoted wife, mother and grandmother. She attended the University of Northern Iowa and received a Bachelor's Degree in Elementary Education and Art Education and a Master's Degree in Administration and Supervision from Nova Southeastern University. She spent most of her life as an art teacher and senior class sponsor at Manatee High and Bayshore High. Barbara served as the Mayor of Bradenton Beach and a member of the Manatee County School Board. She was involved in many organizations, including: Pen Women of Sarasota, Manatee County Chamber of Commerce, Leadership Manatee, Manatee Riverfront Players Theater, Manatee County Public Schools Foundation, Manatee Education Executive Committee, and many more!
Bill Ferrell – 2023 Honoree
Debbie Spencer – 2021 Honoree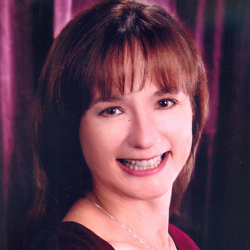 Kelly Wynn Woodland (Community Arts Education Award)
Kelly Wynn Woodland began her teaching career at Lincoln Memorial Middle School where she worked on the original committee of the OperAtion project which brought professional opera to middle school students, a program which ran for almost two decades. She also started a drama program at Lincoln Middle School, where in 1989 students were involved in writing an opera about the inauguration of George Washington that was later published. With other teachers, she developed a Medieval Fair project which combined the study of world history with art and drama on a grant that renewed every year for over fifteen years. Ms. Woodland has also taught theatre to students at Manatee Community College, Florida Studio Theatre, the Asolo, Venice Theatre, Manatee Players, Shakespeare on the Island, and recently started a theatre company with the goal of bringing high quality productions to people who may not ordinarily go to the theatre.
Del Couch – 2021 Honoree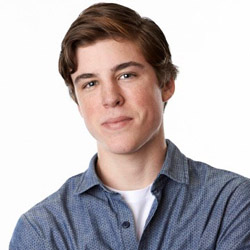 Sam Woolf (SDMC Distinguished Arts Alumni Award)
Sam Woolf is a highly collaborative singer-songwriter known for his original compositions and pitch perfect vocals. He has made music with a wide range of extraordinary artists, including The Como Brothers, Grammy Award winning producer Danny Blume, Grammy nominated Engineer Kenta Yonesaka, Stephen Puth, producer and guitarist Orion Meshorer, Ricky Minor and Alex Preston. Sam gained national recognition as a finalist on American Idol's 13th Season where he placed in the Top 5.  He has performed extensively at public and private events in Florida, the Midwest and the Northeast.
Tommy Jomisk – 2023 Honoree
Deb Gamsky Bell – 2022 Honoree
Peter Pinnock – 2021 Honoree