The Manatee Arts Education Council is proud to host the smARTen UP Summer Camp in effort to enhance and enrich the learning of our district's rising 1st-rising 6th grade students. In addition to art and general music, students directly benefit from this program by receiving instruction from certified and highly-qualified arts educators in arts content areas not traditionally offered in the elementary arts curricula, including dance, theatre, band, orchestra, and media arts.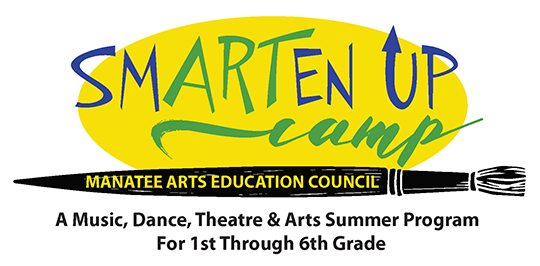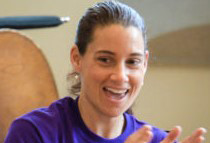 Dr. Christy Isaacs
smARTen Up Camp Director
Rising 1st - Rising 6th Grade Students
June 5 – 8, 2023
Monday through Thursday
Camp Hours: 8:30 AM- 4:00 PM
Breakfast/Drop-Off: 8:00 - 8:30 AM
Extended Supervision: 7:00 - 8:00 AM, 4:00 - 6:00 PM
Electa Lee Magnet Middle School
4000 53rd Ave W.
Bradenton, FL 34210
$200.00 – Camp Fee ($175.00 for siblings from the same family)
$25.00 – Extended Supervision Fee
*If applying for a scholarship, check the appropriate box on the Registration Form and pay $25 at the time of registration*
Scholarships
Limited full and partial scholarships are available for children on free and reduced lunch programs at their school. Please check the appropriate box on the registration form and pay $25 at the time of registration.
Breakfast & Lunch
Free breakfast will be available from 8:00-8:30 AM. Free lunch will be provided during scheduled camp times. Your child may also bring a packed lunch. Feel free to provide as many snacks for your child as you see fit.
Questions
Call or email Jeramiah Bowman (SDMC Visual & Performing Arts Curriculum Specialist)
941.751.6550 ext. 43256 | [email protected]
The registration deadline for this program has passed. Please check back Spring 2024 for Summer 2024 registration.
Pay by mail:
Manatee Education Foundation
ATTN: smARTen Up Summer Camp
1023 Manatee Ave W STE 215
Bradenton, FL 34205